Our Staff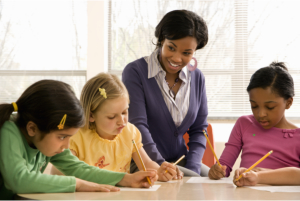 Positive energy is contagious and can therefore affect the productivity and development of a child. Therefore, we ensure that our staff and educators exude enough positive energy that will aid your child's ability to learn and develop. The formative years should be spent in a nurturing, caring and happy environment and our staff makes sure that such environment is achieved at our day care facility.
We also believe in teaching through actions. We value visual teaching-learning experience as our teachers show, adapt and apply all the things that they have taught to our young learners. Becoming role models for our students is a critical part of our profession. We practice the values of honesty, courtesy, helpfulness, cooperation and respect – we hope that kids will follow suit and apply these values in their day to day learning.
Our staff at ALPHABET ZOO II CHILD CARE are dedicated to giving your child a wholesome, productive and inspirational experience in their formative years. Meet our staff when you visit for a tour. Set a schedule here.