Welcome to
ALPHABET ZOO II CHILD CARE
The greatest legacy we can give to our children is education. As early as their first few years in childhood, education can take place…at home, in your neighborhood and at ALPHABET ZOO II CHILD CARE. We are a community and we are all responsible for shaping a bright future for our children.
We hope that you will enroll your child with us so: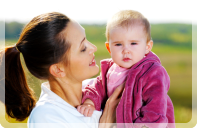 their fullest potentials may be fulfilled
that they may meet many friends to cherish for years
that they may discover talents and develop them
that they may advance academically as well as socially
that they may have the most wonderful time in their young lives
Let your child's early childhood experience be a meaningful experience. Call ALPHABET ZOO II CHILD CARE at 239-542-3938 for admission inquiries. We currently accept children from ages 12 months to 5 years. See you soon in the next school opening!